Enhance worship with
music videos.
---
SING-A-LONG VIDEOS
SING-A-LONG MUSIC VIDEOS
► NEW! ALL IS WELL
► NEW! AT YOUR FEET
► FREE! EVERYBODY STAND
► FREE! GLORY & PRAISE WITH THANKSGIVING
► FREE! HOLY SPIRIT FILL ME NOW
► FREE! I AM HERE TO WORSHIP YOU
► FREE! I LIFT YOU HIGH
► FREE! JESUS IS COMING
► NEW! LOVE IS SOMETHING VERY SPECIAL
► NEW! MY HEART IS FULL OF WORSHIP
► FREE! NEW! O THE GLORY OF YOUR PRESENCE
► NEW! SPRING IN MY DESERT
► NEW! TAKE A LITTLE TIME
(Choral arrangement available)
► FREE! THE LORD IS
(Choral arrangement available)
► FREE! YOU ARE ALWAYS HERE
► FREE! YOU SING OVER ME
► NEW! YOU TOOK MY FALL
---
MUSIC WORSHIP
► FREE! THE STAR SPANGLED BANNER
Experience this wonderful
rendition of THE STAR SPANGLED BANNER by recording artist,
LEAH LANIER.
---
This music video is a celebration of the Thanksgiving season and
can be used in a variety of ways including a worship enhancement or congregation sing-a-long.
---
AMERICA HONOR GOD
Written by Gary Lanier on the beach of Biloxi, MS two days before hurricane Katrina came on shore, AMERICA HONOR GOD has an inspiring message calling
for America to give God glory and honor, lifting Him up in praise.
---
A beautiful worship experience, captured through the classic hymn, JESUS PAID IT ALL.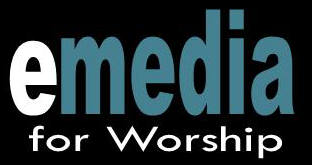 ---
Enhancing worship through media.
:: HOME :: FOLLOW ON

:: VIEW eMEDIA CHANNEL
This song brings to life the incredible truth that God lives in three parts,
God the Father, God the Son and God the Holy Spirit. Each verse of this
beautiful worship song talks about the attributes of each and the chorus
is all about worship because GOD IS ONE.
This video can be used as a sing-a-long for small groups or large congregations.
MUSIC STYLE :: Worship
TEXT :: Worship, Praise, God, Jesus, Holy Spirit
COMPOSER :: Gary Lanier
VIDEO PRODUCTION :: Valleta Lanier
DURATION: 4:16
FREE VIDEO DOWNLOADS
Ready for projection. Download files have no copyright notice or ending credits.
These files may take time to download.
Right click the link and "Save Target As" to a file of your choice.
►MPEG1 FORMAT :: DOWNLOAD 59.5MB
►WMV FORMAT :: DOWNLOAD 11.2MB
Preview video here
---
GOD IS ONE
Downloadable eMusic
Available at eMusic For Worship
Includes:
FREE Lead Sheet
FREE Hymn Sheet
Enhance worship with
message videos.
---
► NEW! GOD'S LOVE
People everywhere are in search of love. This video carries the message that when you find God, you find love.
God's love is lavished on you. God's love overcomes fear and is victorious. And God's love is eternal.
---
This video describes the creation of life through the power of God,
as recorded in Psalm 139. Excellent as a companion media for a Pro-Life message emphasis.
---
► NEW! LIFE
A message video about the wonderful gift of LIFE from God.
This video also encourages those that have experienced the loss of infant life, either through abortion or natural causes knowing that God protects the infant, and loves the one that is suffering from loss.
---
► NEW! RENEW SOLUTIONS
A message video that will encourage you to renew your mind in what God has given to you, as a Believer. This video highlights four powerful truths from Ephesians, Chapter 1. These truths are RENEW SOLUTIONS that will transform your life.
---
ARMOR FOR THE BATTLE
ARMOR FOR THE BATTLE is a "stand-alone" video, or as Part Two of THE BATTLE IS REAL
In this extraordinary video the focus is on the ARMOR OF GOD.
It will bring encouragement to any Christian, as they walk through the battles of life.
---
SHELTER
Psalm 91 teaches us that God is our shelter. This video is a personal
response to God's invitation,
as THE SHELTER.
---
THE BATTLE IS REAL brings home the truth that Christians are in
a real battle with a real enemy that wants to kill, steal, and destroy.
But God has equipped each of His children with armor for battle,
and they are already overcomers through Jesus Christ.
Each Believer now has a choice to stand on the battle ground, and NEVER GIVE UP!
---
In this video the Apostle John describe seeing Jesus, THE LIVING ONE, as recorded in Revelation 1. A glorious vision brought to live through the music, THE LIVING ONE, composed by Gary Lanier.
Excellent as a worship extra during the Easter season, or any time of year.
---
Philippians 2:13 says God is working in the life of every Believer for His good purpose. A God Mountain is a God purpose. This video talks about what is required to climb a God Mountain, the rewards for climbing, and ends with an invitation to climb GOD'S MOUNTAIN.
---
This video answers the question, "What is Love?"
Based on 1 Corinthians 13, it
carries an uplifting message as a
compliment to any worship service.
---
In Matthew 6:25-34 Jesus talks to people about worry. He tells them to look at how God cares for the birds and the earth. Yet, people are so much more important to God.
This video will remind you that God promises to take care of you... All He asks is that you seek Him and His Kingdom.
---
A message of encouragement during the Christmas holiday season.
In the midst of all the hustle and bustle, it is important to remember
that Jesus is THE CHRISTMAS LIGHT.
---
Through the joyous songs of Christmas, arranged and orchestrated by Gary Lanier, this video reminds us of what CHRISTMAS IS.
---
This video is a celebration of the Thanksgiving season using
music from familiar hymns and scriptures of Thanksgiving.